Fall 2019 Class Registration:
Monday August 12, 9:00-12:00pm
Tuesday August 13, 4:00-7:00pm

Sign Up For An Appointment Below!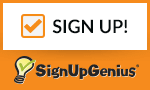 ---
---
HISTORY
Letha Fulton, upon graduating in 1984 with her B.A in dance education/ dance therapy, returned to take over her childhood dance studio in Ludington, MI. In 2016, after 30 years of excellence in dance education in the Ludington/ Mason County Area, she opened a second location in Fremont, Michigan. Letha is grateful and proud to have a former student, Lauren Sawson as director at LFSD FREMONT. After teaching, choreographing and directing for over seven years in Ohio, Artistic Director, Lauren Sawson, is passionate about continuing excellence in dance education to any child that enters the studio. She continually shares her love for dance with students many whom she hopes will become future artists. It is a privilege to bring professional dance education and build lasting memories with families and dancers in the Newaygo County and surrounding areas.
​